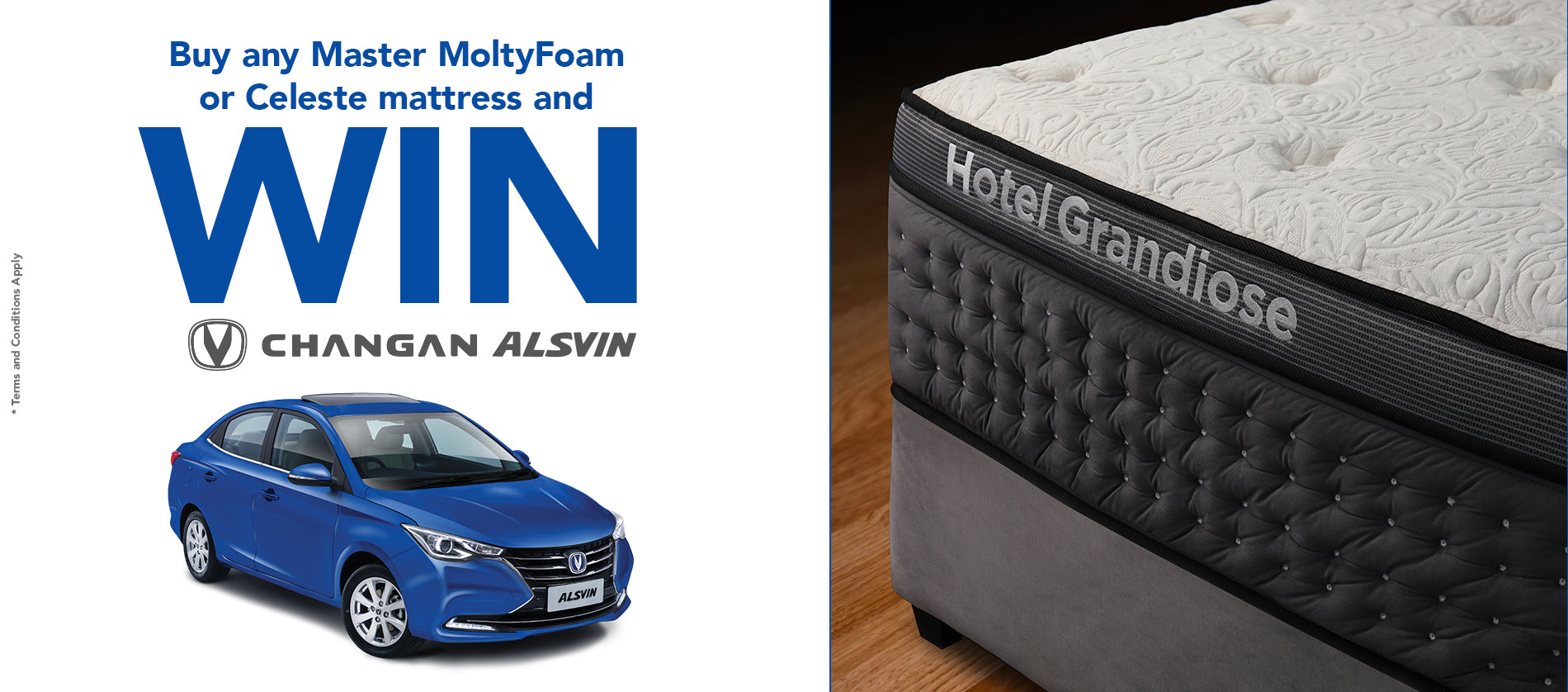 The Best Spring Mattress in Pakistan
The unmatched luxury and comfort that Master Celeste provides in its spring mattress is your ultimate solution to get a perfectly restful night's sleep. On the other hand, If you are looking for the Best Foam Mattress, master molty foam is the best choice.
When it comes to a spring mattress, Master Celeste is a highly preferred choice by the majority of consumers for over a decade. Due to extravagant benefits, which include luxury, longevity, durability, enhanced support, and air circulation quality to unlock a great sleep experience every night. Innersprings i.e. Pocket and Bonnell springs with advanced THT technology are used in the construction of a Celeste spring mattress to give it structure, support, and a host of other advantages for the sleeper.
What Customers Say
Real, happy sleepers with real 5-star reviews
AB

Ahmed Bilal

28/7/2020

'Amazing Experience, seems all money spend are on right'

MA

M. Ali

27/1/2020

'My celeste mattress is so comfortable I fell asleep immediately, The aches and pains all are gone'

KA

Kiran Asghar

26/4/2020

'Happiness is when you get good mattress in best price'

MK

Momal Khan

25/6/2020

'We owned a celeste mattress prom past 13 years, all I can say is amazing, purchased new one best sleep and super morning, Best investment of money and results'